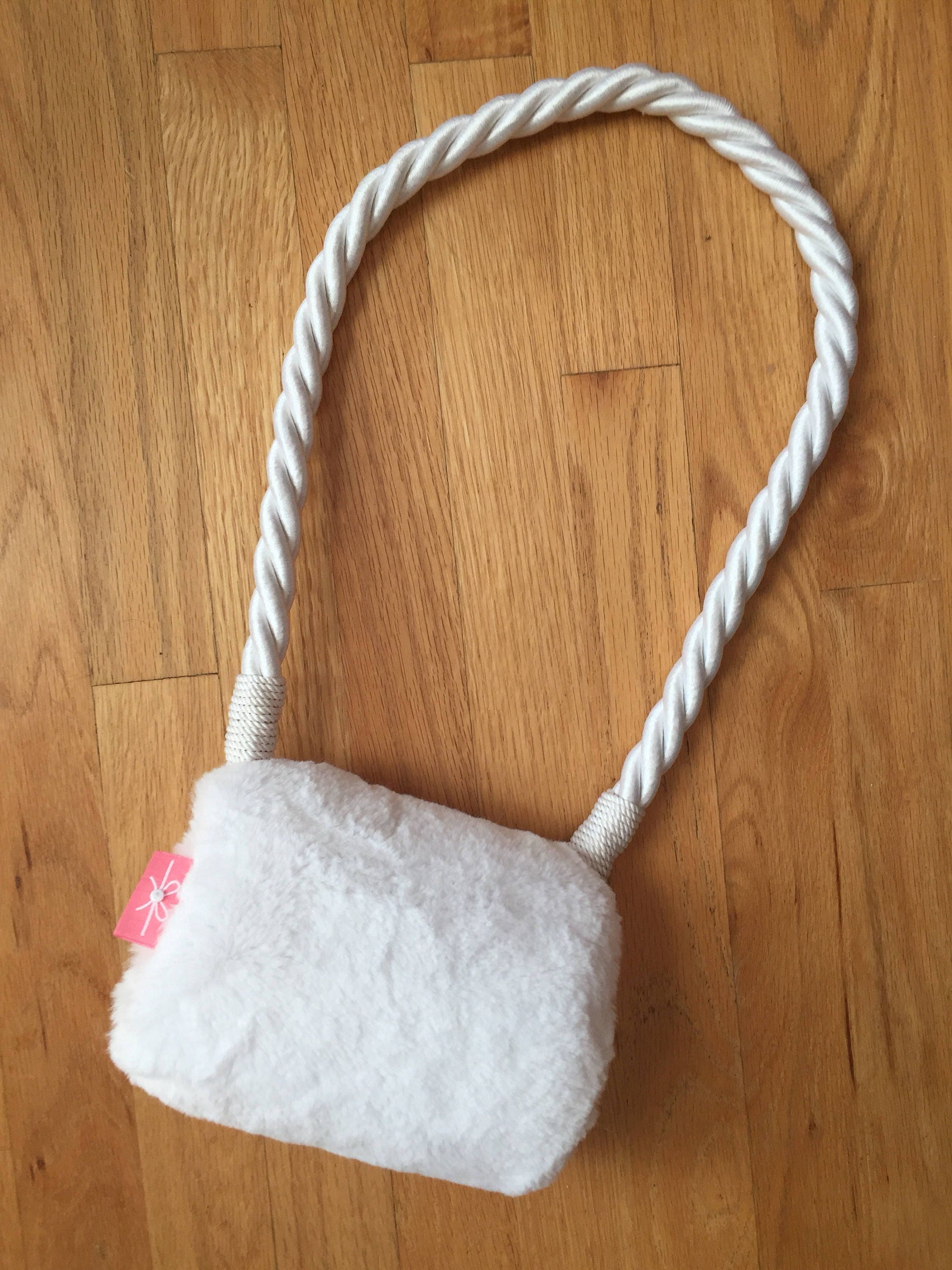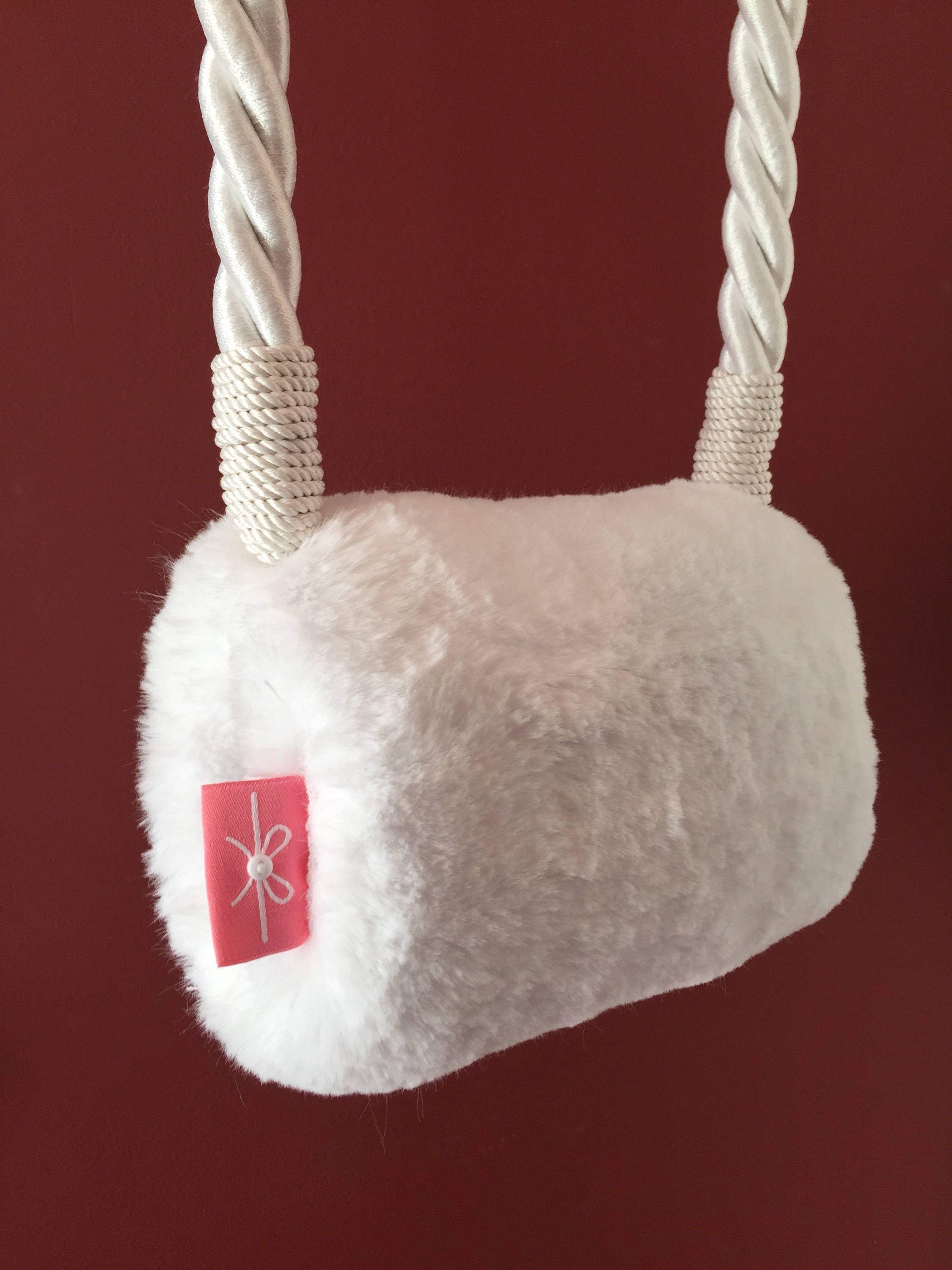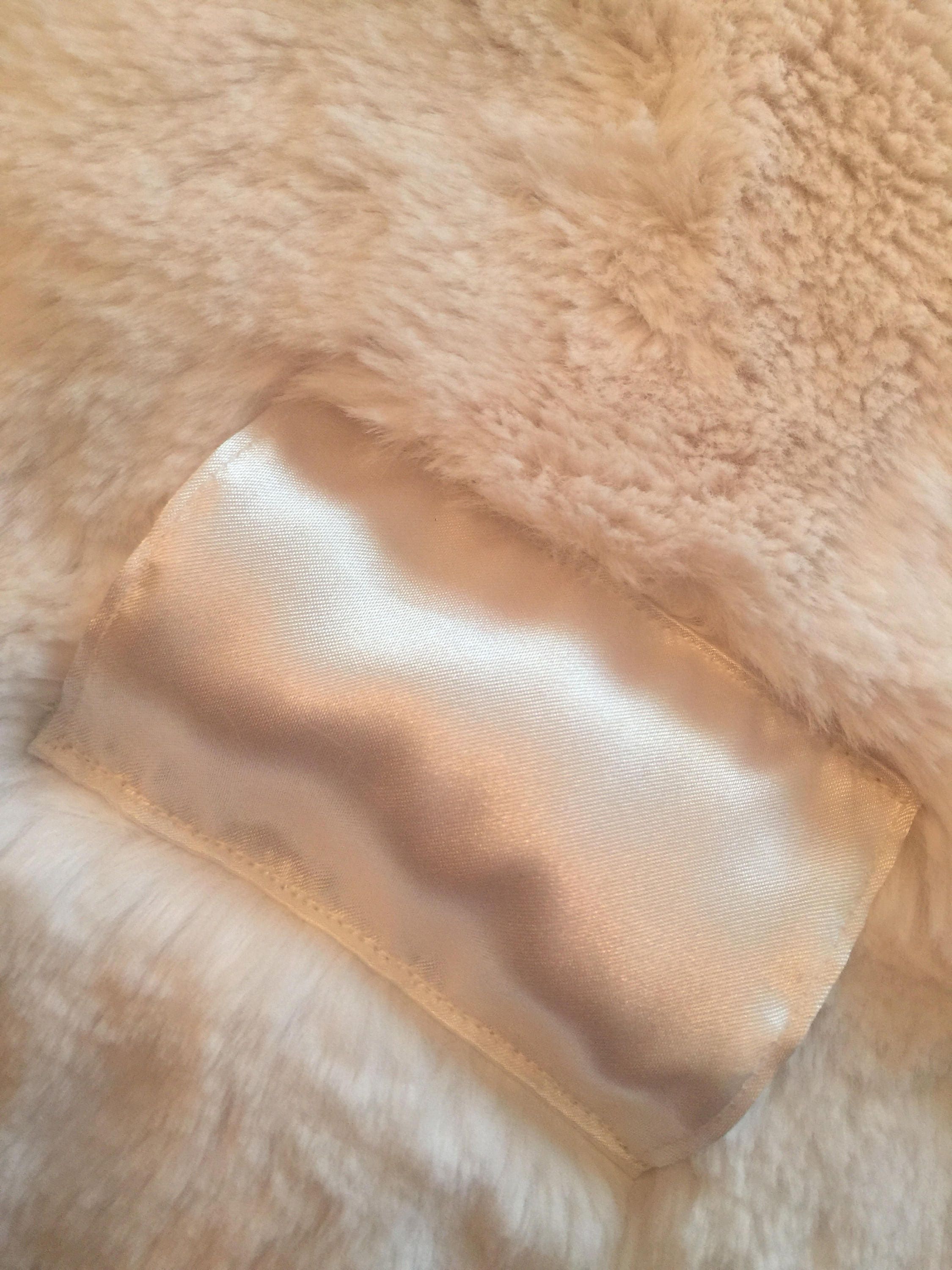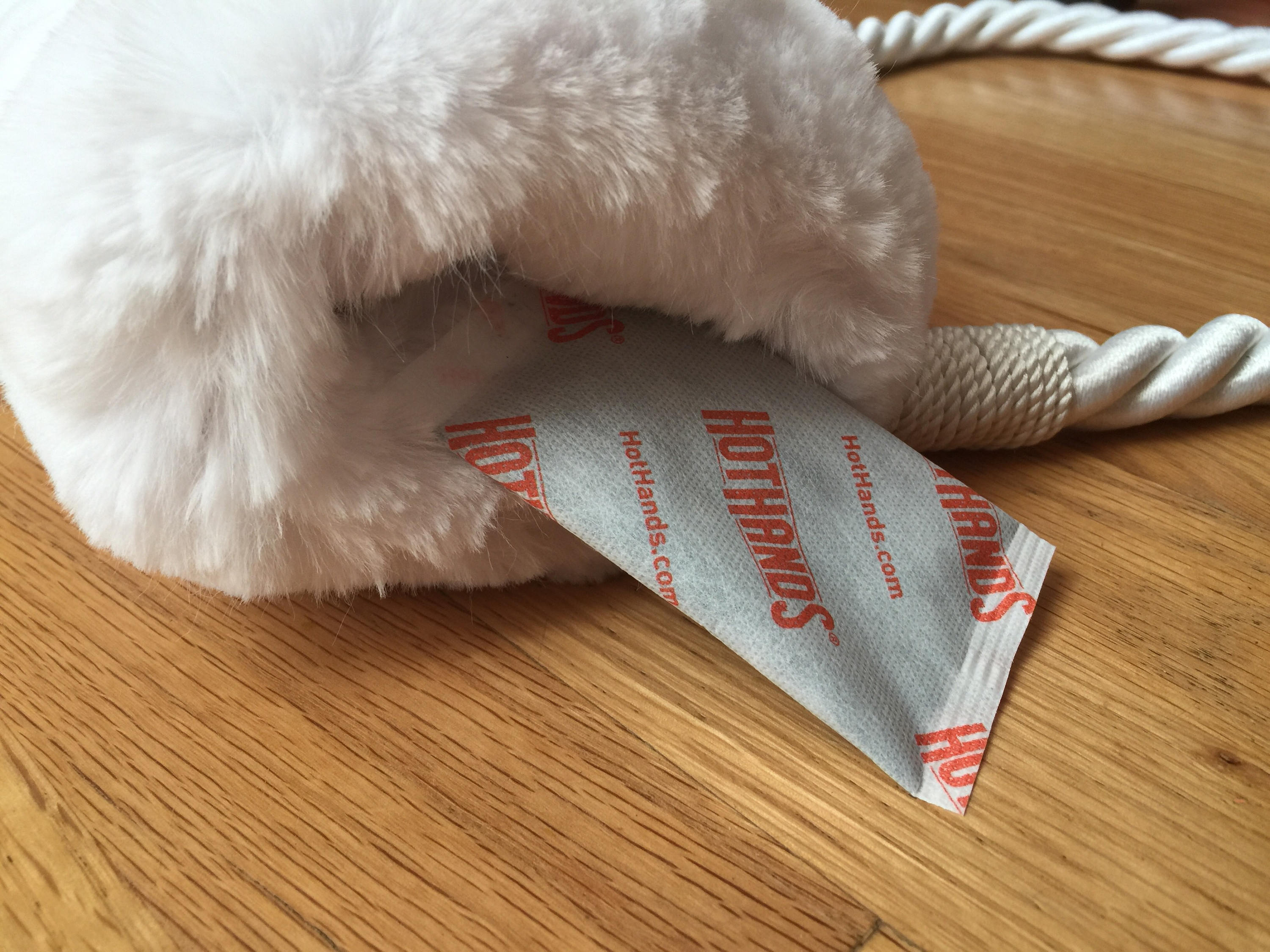 Inspired by cold fingers and warm bunny rabbits!! Stay warm all winter in this ultra soft muff!!

Fully lined, outside & in, with ultra plush white faux fur.

Hidden inside, you'll find a small satin pocket, perfect for holding a "hot hands" handwarmer!!

Includes heat reflective material behind lining that insulates hands and bounces heat back to its source!!

Comes packaged with hang-tag in tissue paper lined gift box. Makes a unique gift!!

This is an original House of Churchill design; draped, graded, cut, & sewn, in-house.

100% smoke & animal free environment.